21 May 2014
Barbara Ann Halkier new Member of the Danish Academy of Sciences and Letters
RECOGNITION
Professor in Plant Biology Barbara Ann Halkier is appointed new member of the Royal Danish Academy of Sciences and Letters. She is head of DynaMo Center of Excellence and for several decades she has contributed to the advancement of plant science.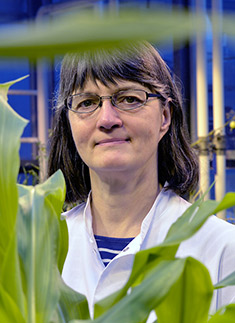 - I am looking forward to gain insight into what is happening in other scientific areas through discussions with experts from other disciplines, says Barbara Ann Halkier, who is looking forward to new opportunities for interdisciplinary activities. But to join the Academy is not only an invitation to network with researchers from other disciplines, it is also a great recognition.
Meeting place for top researchers
Barbara Ann Halkier joins 250 Danish top researchers, who work through the Royal Academy to strengthen the position of science in Denmark and to promote interdisciplinary understanding.
The Academy, founded in 1742, brings together prominent scientists from all fields of research. The Academy admits new members each year and membership is for life. During even years it admits members within natural sciences, in odd years within the humanities. The number of new members varies from year to year, since it is determined by the departures since last time. In 2014 the academy admitted nine new members within natural and health sciences, Barbara Ann Halkier being one of them.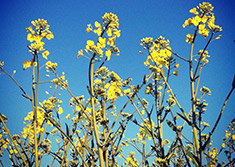 Plant research at the highest level
Barbara Ann Halkier is an internationally recognized researcher in plant biology. She has published more than 100 scientific papers, is the coordinator of several international research projects, and since January 2012 she is Head of DynaMo Center, funded by the Danish National Research Foundation, and located at the Department of Plant and Environmental Sciences, University of Copenhagen.
Barbara Ann Halkier's research is focused on bioactive substances in plants, especially a group called glucosinolates. It is glucosinolates which give the characteristic pungent taste to mustard and cress, but they are also important due to their anti-cancer properties and their potential as bio pesticides.
From basic research to innovation
Barbara Ann Halkier uses glucosinolates as model substances to uncover fundamental biological processes in plants, but her research has also led to results with commercial potentials and results which are beneficial to the environment and to human health.
Barbara Ann Halkier has thus developed a biotechnological method of removing toxic substances from edible parts of plants and this earned her the University's Innovation Award in 2013.
- Even though my research  is driven by curiosity and the desire to uncover new knowledge about biological processes at the molecular level in plants, I am thrilled each time the results we achieve can be used for something useful, tells the new member of the Royal Academy.  
Read about this year's new members of the Academy of Sciences (in Danish)