3 July 2014
Are you looking for a project within regulation and interactomics?
The DynaMo Regulation Subgroup is seeking highly motivated and engaged students to undertake projects in areas within regulation and interactomics. Take a look at their new poster and consider if you'd like to display your talent within this fields of research. Inquiries from both BSc and MSc students welcome.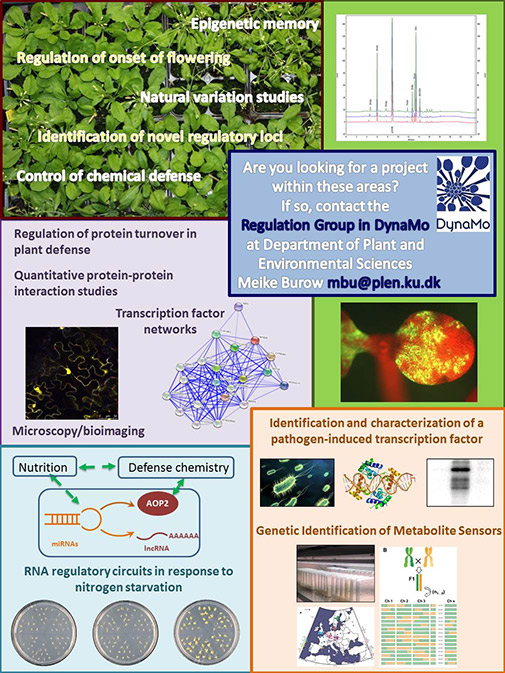 Further information
Associate Professor Meike Burow
DNRF Center DynaMo
Dept. of Plant and Environmental Sciences
University of Copenhagen
mbu@plen.ku.dk
+45 353-33773
MSc projects at DynaMo
Find information about doing an MSc project at DynaMo and a list of possible MSc projects here.