9 January 2018
Barbara Ann Halkier in Reuters Video about new robust oil seed crop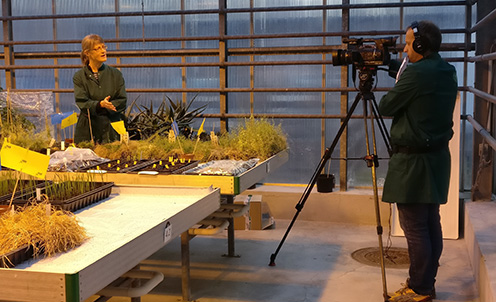 Journalist Jim Durry from Reuters Video News, UK, visited University of Copenhagen in 29 november 2017 in order to collect storries about recent great scientific achievements in Denmark.
Head of DynaMo Professor Barbara Ann Halkier was one of six top researchers chosen for this series.
In the video, Barbara Ann Halkier tells about how researchers from the DynaMo Center successfully have developed a new oilseed crop that is more resistant to heat, drought and diseases than oilseed rape.
The video is now publicly awailable at Reuters with the title 'Plant breeding offers golden future for rapeseed fields'.
The video is 1:20 min long.
Or watch it at Reuters here.