28 November 2017
Novo Scholarship awarded to DynaMo MSc student Tanja Domeyer
Award
Tanja Domeyer receives grant to carry out MSc project on transport engineering in microalgae.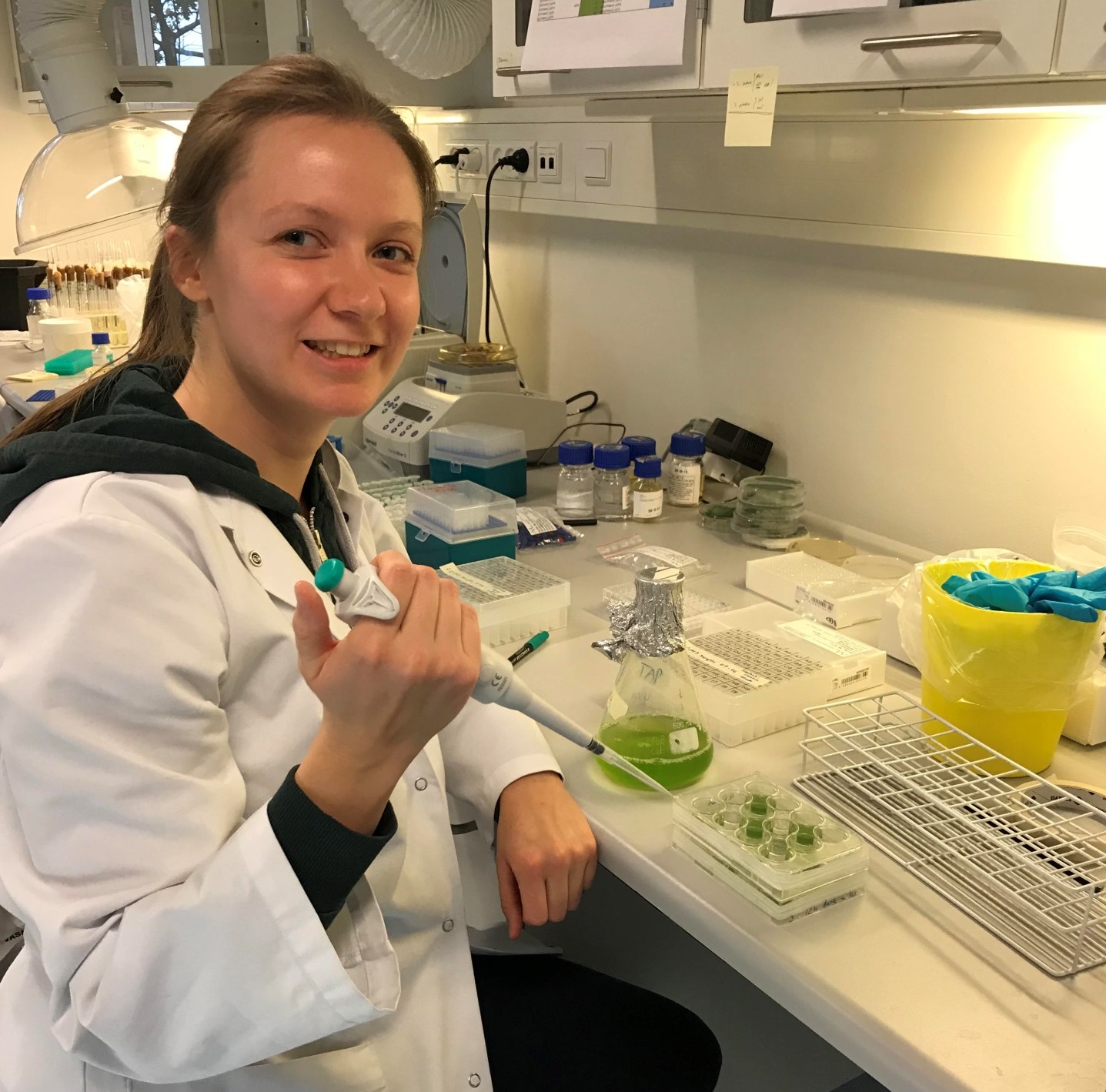 DynaMo MSc student Tanja Domeyer was awarded one of this year's Novo Scholarships given to outstanding and talented master students within subjects related to Novozymes' or Novo Nordisk's research areas.
Microalgae's great potential
Tanja's MSc project is about transport engineering in the microalgae Chlamydomonas reinhardtii.
Microalgae have great potential as expression hosts for valuable proteins and metabolites, e.g. monoclonal antibodies and vaccines.
C. reinhardtii can grow phototrophically using light as energy source, but the upscaling of photobioreactors is difficult due to self-shading.
Engineering of sugar transport proteins
Tanja's MSc project aims to increase the production yield and make microalgae more attractive production hosts by enabling growth of C. reinhardtii on a neutral carbon source like common sugars.
To achieve this, Tanja will engineer sugar transport proteins into C. reinhardtii and investigate the uptake of and growth on sugar.
Tanja's supervisor is DynaMo partner Associate Professor Hussam Nour-Eldin.
The Novo Scholarship Programme
The Novo Scholarship Programme awards grants to the best master students within the biomedical, pharmaceutical and biotechnological sciences. The grant consists of a monthly allowance of 7.000 kr for the duration of the MSc thesis project.
The purpose of the Novo pre-graduate scholarships is to enable close interaction between ambitious students and the research environments at Danish universities and other research institutions, and to give the students the opportunity to become immersed in a research project without the need of a part-time job to cover living expenses.
This year, the Novo Nordic Foundation has awarded 28 students with a Novo scholarship. 15 of the awardees, including Tanja Domeyer, are from the University of Copenhagen.