16 January 2023
New NNF communication grant
Two of the younger DynaMo center postdocs Emma Aller and Niels Christian Sanden, have received a Novo Nordisk Foundation Project Grants for Science Communication and Debate Using Novel Communication Platforms to building up a digital learning platform to treasure hunt for plants all over Denmark. The title of the project is in Danish: Flora Danica – den store skattejagt".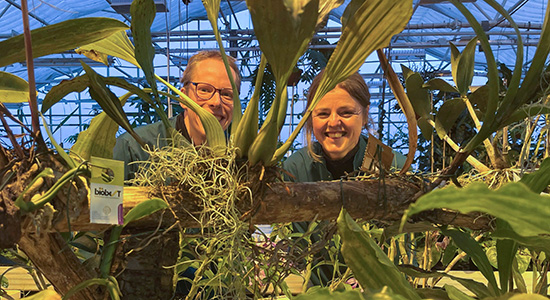 The plan is to make a podcast series, where Emma and Niels Christian will travel the country to track down exciting plants and dive into their world with other plant experts. Each episode invites listeners to join the treasure hunt for one specific plant, with the hope that they will become more familiar with the green world around us.
The budget is DKK 1 million and the project runs from January 2023 and for 1 year. The project will be implemented in collaboration with Videnskab.dk
Congratulations to both of you!
Topics