15 November 2012
Welcome to Sebastian!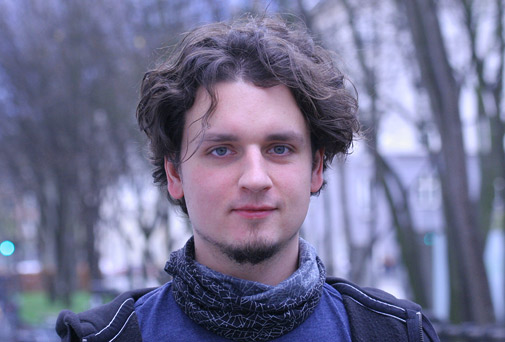 Sebastian Nintemann has just started as a PhD Student at DynaMo Center of Excellence. Sebastian holds an MSc degree in Biochemistry and Molecular Biology from the University of Bremen, Germany, and a BSc degree in Biology from the same university.

Sebastian has always been interested in nature and biology, making it a natural choice for him to pursue a carrier within biology. His particular interests lie in the area of plant biology and the project he worked on during the last year of his graduate studies concerned the carbohydrate export from plants at the interface between plant and fungus in ectomycorrhizal association. It included the heterologous expression of poplar sugar transporters in Saccharomyces cerevisiae and kinetic characterisation of the analysed transporter proteins, his MSc thesis being entitled "Functional analysis of mycorrhizal carbohydrate exchange in poplar". The work is now under revision for publication in a scientific journal.

In addition, Sebastian has worked on enzyme extraction and purification, different enzyme assays and metabolite detection methods as well as on projects on plant genetics and virus induced gene silencing (VIGS) in plants, making him familiar with a variety of research tools, resources and databases for the work with plant models.

At DynaMo Sebastian will be part of the protein-protein interaction subgroup. His PhD work will focus on elucidation of the dynamic interplay between the different molecular components that comprise the glucosinolate biosynthesis machinery in Arabidopsis thaliana. His principal supervisor is Head of DynaMo, Professor Barbara Halkier.

Welcome Sebastian!