11 March 2021
Welcome Laura!
New Position
We have the pleasure to announce that Laura Dethier has been recruited as DynaMo's new PhD student in beneficial plant microbe interactions from 1 February 2021.
The aim of Laura's PhD project is to unravel mechanisms driving root microbiome recruitment in Arabidopsis for further application to Brassica crops. Through the project she will investigate the influence of root exudation profiles on microbiome composition and utilize microbiota reconstitution experiments to identify beneficial microbes.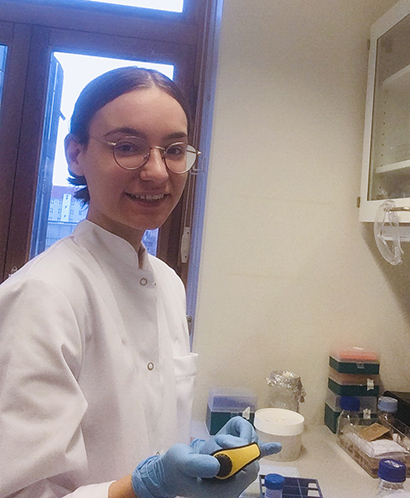 Laura has a Master in Plant Sciences with specialization in plant breeding and genetic resources from Wageningen University, the Netherlands. Before coming to Denmark she worked as research intern with Plant-Microbe Interactions at the Max Planck Institute for Plant Breeding Research, Germany.
Laura's PhD supervisors are Head of DynaMo Professor Barbara Ann Halkier and Assistant Professor Deyang Xu.
Welcome Laura!