17 September 2021
Welcome to Harsh!
New Position
On 1 June 2021 Harsh Yadav started as a PhD student at DynaMo Center as part of the Novocrops project coordinated by Prof Michael Broberg Palmgren, Transport Section and supervised by DynaMo partner Hussam Nour-Eldin, Molecular Plant Section.
Harsh Yadav did his bachelor in Biotechnology at Shiv Nadar University, India before coming to Denmark for his master education at UCPH, where he also did his master thesis in the DynaMo Center in Assoc. Prof. Hussam Nour-Eldin's group.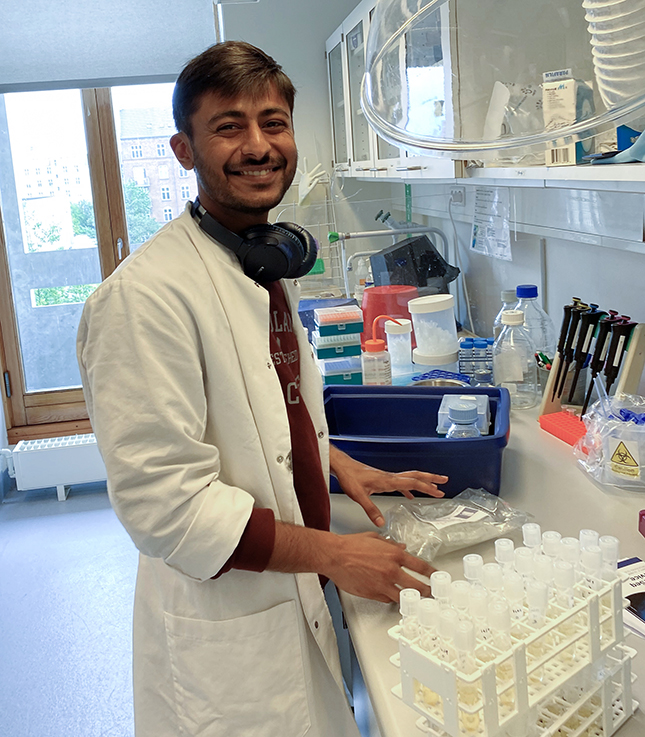 Harsh is part of the TMT (Trans Membran Transport) subgroup at the DynaMo Center and will work on the identification and characterisation of glycoalkaloid transporters in Solanum tuberosum spp.
Welcome Harsh!